#ThursdayTheologyBlogs is 1 Month Old!
Week Four of #ThursdayTheologyBlogs is here already! I can't believe it's already been a month! The posts we've been hosting have been amazing so far! I hope you have been taking time to read and like each week's posts!
If not, make sure to like and share your favorite posts this week! Favorite posts will be shared next week as featured posts in the link-up post. This week's featured bloggers on #ThursdayTheologyBlogs are…
DRUMROLL, PLEASE!
The same two individuals as last week but in different categories!
This week Martin was the most clicked post, and Cheryl's post received the most likes. 😀
Love Lines from God, written by Martin Wiles, entered a post last week by the title of "Recognizing God's Voice". Martin's post had more people click through the link-up to read it than any other post last week! Those clicks earned Martin a second week on the Featured Post list!
I hope we all have our listening ears on. We may just hear from God if we're tuned in. When you check out his blog, make sure you tell Martin you're visiting from #ThursdayTheologyBlogs!
Cheryl at Treasures from a Shoebox's post "Winning the War Over Worry" offers scripture, sound advice, a prayer, a journal plan, and hope for those of us who worry.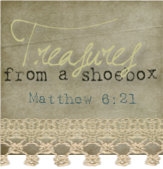 Her post was the most liked post on last week's episode of #ThursdayTheologyBlogs. Drop by her blog and see if you can find some inspiration to become worry-free! Make sure to tell Cheryl you found her through #ThursdayTheologyBlogs!
Now, on to this week's blog hop! Don't forget to follow the host via e-mail in the upper right hand corner. If you follow via social media, please make sure to leave me a message or tag me so I can follow you back! I'm so blessed to have you join me in this journey!!!!
What is the #ThursdayTheologyBlogs Blog Hop?

I love the hash tag parties for bloggers on Twitter. I couldn't find one to join on Thursdays. So, I thought I would create one that was on the topic closest to my heart. God's love. Now, I like words that work together in rhyme or alliteration, so I started with the "Th" in Thursday and tried out words. While Theology is a stretch for many of us, I think it works for ALL of us based on the first definition I found in the merriam-webster online dictionary:

the study of religious faith, practice, and experience; especially :  the study of God and of God's relation to the world

Whatcan be shared in the #ThursdayTheologyBlogs?

First and foremost blog posts. Words that you have written. We're not looking for a million memes shared. We're not looking for advertising, MLM, or wordless posts. Your link-up should be a blog post.
Anything about God.

Read a fiction book that talked about God/religion that spoke to you? Want to share what you learned, or simply the book, with others? That's absolutely encouraged!
Have you prepared an in-depth study on the use of (a crown of) thorns throughout all scripture? Absolutely share!
Do you lead worship in your church and you write about Christian artists/songs? They're welcome here!
Did you see God in the picture you took while hiking to clear your head from the day you weren't sure you'd survive? Yeah, that counts as theology too.
Are you catching on here? This isn't a blog hop for people with degrees in theology. It's a blog hop for people seeking God, people in love with God, people studying to know God on a deeper level…it's for you!

Who is hosting this blog hop? Are the posts being shared in more than one place?

Right now the #ThursdayTheologyBlogs is being hosted by www.carrieanntripp.com who would love to take on a co-host or two. If you are interested, please use the CONTACT form on my ABOUT ME page in the tabs above.
I am trying to share posts on Twitter as often as possible without being obnoxious over the weekend. Individuals participating in the hop are STRONGLY encouraged to do the same. I'm a huge fan of pay it forward and believe as Christians we should strive to do the least expected, but we should do what we wish (or even dream) someone else would do for us. If the minimum requirement is 2, why not do 5?
Last week's blog hop was seen more than 191 times.
I also know at least one other participant was generous about sharing other posts on social media! Woot woot!
If we would all use the #ThursdayTheologyBlogs hash tag on Thursday on Twitter, we would get more traffic. Use the hash tag, RT every other #ThursdayTheologyBlogs hash tag you see throughout the day, and we will all get more exposure. When I'm the only one using the hash tag, it appears spammy instead of like a group effort.

How long will this blog hop run?

As long as people participate and God allows me, or someone else, to keep up with it. Right now I have it scheduled through the end of April. A two month trial run, I guess you could say. The dream goal in that time is to get up to 100 links per week on average. Although I'd be lying if I didn't tell you I think God can more than double my measly dream goal.
So, now it's up to us. Add your posts to the linky, folks! Share it with your blogging buddies so they can play too! Let's go over the rules real quick like.
Follow your host's blog via e-mail.
Share one or more blog post in the linky as long as you plan to meet the next expectation.
Read and comment on at least 2 posts before you in the list. It would also be great if you would consider sharing them via Twitter, G+, Facebook, etc.
Share your post on Twitter using the hash tag #ThursdayTheologyBlogs and retweet any other posts with the same hash tag. Consider thanking those who RT your post!
Encourage others to share their posts here! I have added like buttons to the posts here. We might try to come up with a small prize for the person's link that receives the most likes! 😀
I truly hope the Lord speakstoeach and every person through something they find here this weekend!!!! Please leave me a note if you find something that speaks to you! Have a blessed weekend

This post shared with: